Upcoming webinar exploring the connections between hearing loss and dementia
British Columbia
read
Mild levels of hearing loss may increase the risk of cognitive decline and dementia. Join our webinar as we discuss the connection between hearing loss and brain health as we age.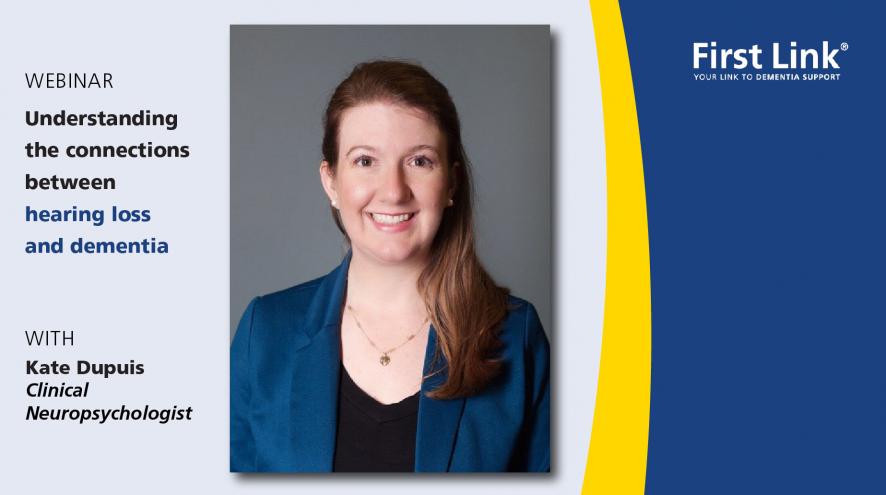 This month, which is World Alzheimer's Month, we raise awareness of many aspects of dementia, including brain health and risk reduction. According to a national public opinion survey by the Public Health Agency of Canada conducted last year, while 89 per cent of Canadians can identify at least one risk factor for developing dementia, only 16 per cent of Canadians are aware that hearing loss is a factor.
Mild levels of hearing loss may increase the risk of cognitive decline and dementia. Though it is still unclear how exactly it affects cognitive decline, hearing loss can lead to social isolation, loss of independence, and problems with everyday activities.
On Wednesday, September 22, we have invited clinical neuropsychologist Kate Dupuis to explain the connections between hearing loss and dementia. This webinar will also discuss potential treatment options and strategies for individuals experiencing hearing loss and describe how care partners can advocate for and support the people living with dementia in accessing hearing care.
Click here to register for the webinar.
About the Speaker
Kate is the Schlegel Innovation Leader in Arts and Aging at the Sheridan Centre for Elder Research in Oakville, Ontario, and a registered Clinical Neuropsychologist who specializes in working with older adults and those who care for them. In her work, Kate uses both quantitative and qualitative methodologies to explore how to improve the overall health and well-being of older individuals and their care partners, with a particular focus on identifying and addressing potential barriers, including hearing loss, cognitive impairment, and self-perceptions of creativity, to participating in the arts.