Early Stage Support Group Facilitators
read
Join our volunteer team and help to create a safe and open space for people with early stage dementia by becoming an Early Stage Support Group Facilitator.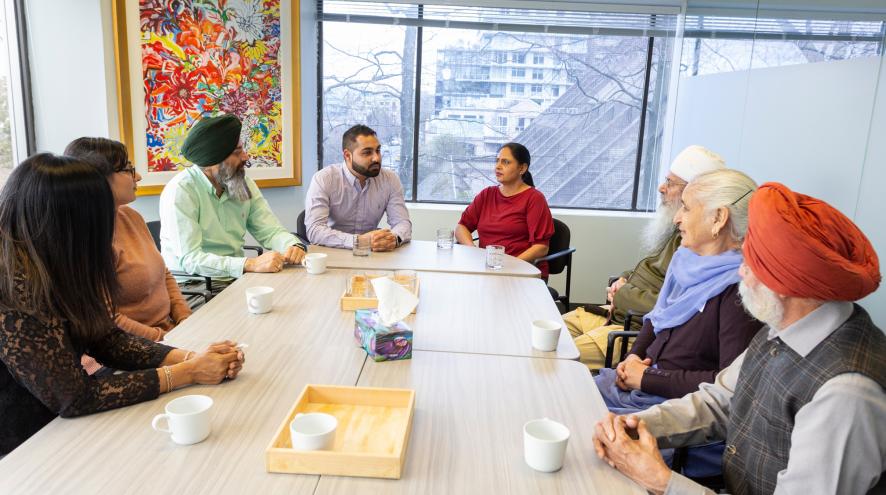 We are mindful of the importance of social distancing and the role we play in our communities to protect the health of our clients, employees and their families during COVID-19. We have therefore suspended the Society's in-person activities and volunteer engagement program for the next while - this includes Minds in Motion®, support groups and other education.
In the meantime, if you would like to complete a volunteer application, we will follow up when the programs re-opens. We look forward to discussing next steps with you as soon as we return to business as usual!
"It's important to get involved with an Alzheimer Society support group as soon as you are diagnosed. The encouragement is helpful. I think it would be very easy to get into a depression and I think that it is tremendously uplifting for me to go to those meetings."

- Early Stage Dementia support group member
Facilitator role
Early Stage Support Group Facilitators create a safe and open space for people with early stage dementia to share their concerns and solutions. When needed, Support Group facilitators offer information to support participants in their decision-making. Facilitators are people with discretion, empathy, strong listening skills, and a belief in the capacity of peers to help one another.
Commitment
We require a minimum one year commitment from Support Group Facilitators. Facilitators receive thorough training and establish a trust with their group that is important to the well-being of group members. Groups are held once a month and a time commitment of 3 to 6 hours per month is needed.
Benefits
You will play an integral role in helping the Alzheimer Society support those who are living with the challenges of dementia.
Requirements
Excellent interpersonal skills
Willingness to learn
Problem solving skills
Personal maturity
Healthy boundaries
Basic computer skills (particularly email)
Experience with dementia, caregiving, and/or facilitating is an asset
Social services background is an asset
Training provided
The Alzheimer Society of B.C. provides an excellent and comprehensive training program to Support Group Facilitators, including basic education about dementia and its causes, caregiving issues faced by families, and training in group facilitation.